Y2K is a completed story in 66 episodes over two seasons. The 54 episodes of season 1 tell a serialized story in two timelines twenty years apart, and the 12 episodes of season 2 follow the same characters but each episode takes place in a different year and a different city-

The season 2 episodes can be listened to in any order, and without listening to season 1 first, but please be aware that season 2 episodes 3, 5, 6, 8, 9, 11 and 12 contain season 1 spoilers. For the whole story, we recommend that you listen from the beginning!
Listen below or on these fine podcatchers:
Latest episodes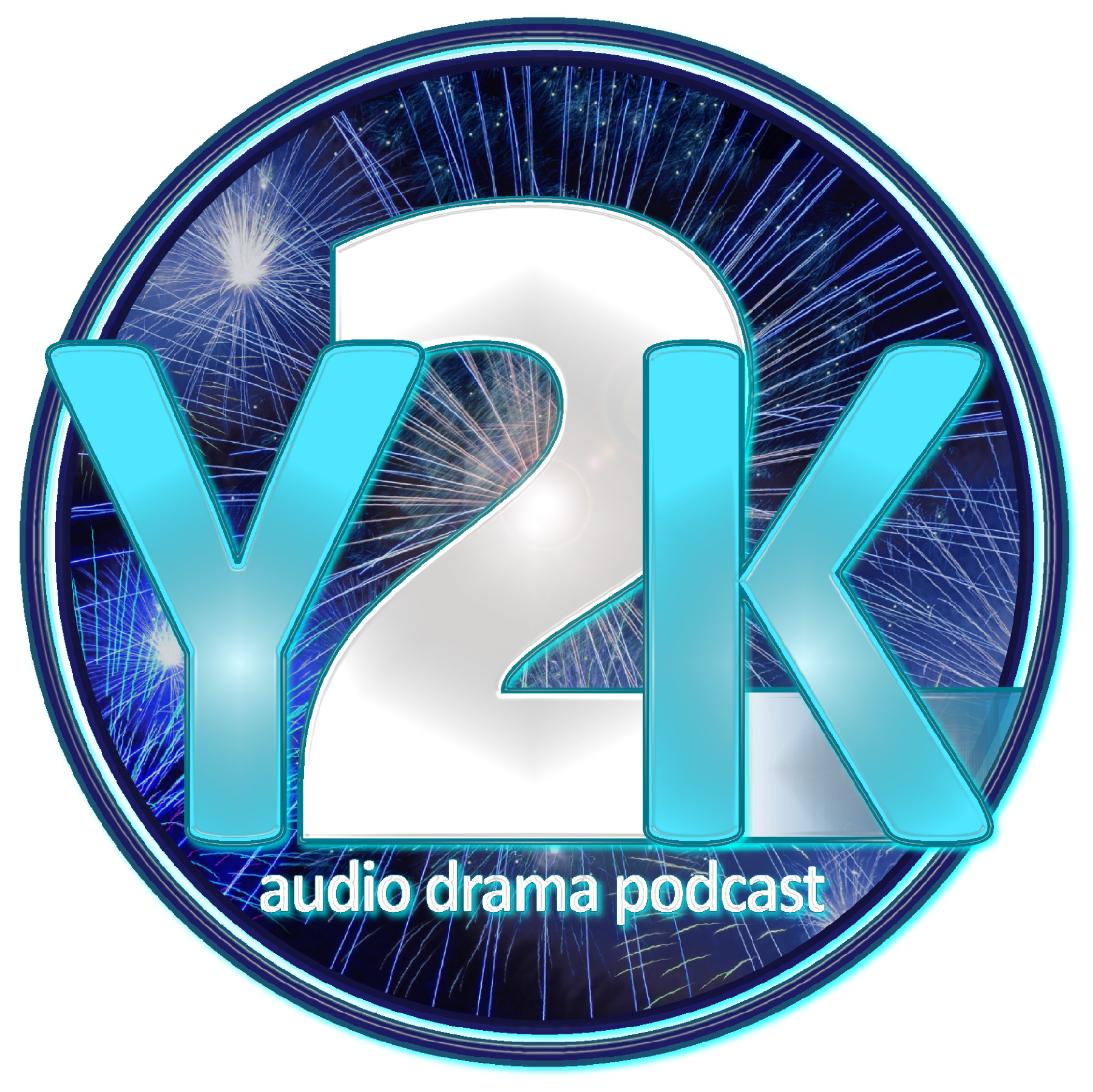 Many apologies – this originally contained the wrong audio file, that is fixed now. Sorry again!Introducing Patreon-exclusive series Chaika: Dust Storm – this is episode 4 of 7. Dust Storm is a micro fiction series bridging seasons 1 and 2 of our sister show Chaika. The story takes place on Mars and focuses on the Mars commander, her second in command and the base operations AI.To enjoy the entire series, you can join our Patreon at eligible tiers, or make a one-time purchase of US$ 12. For more information, please check out our Patreon https://www.patreon.com/y2kpod or https://y2kpod.com/chaikads/.CHAIKA is a tale of loss, isolation and hope, about a woman navigating a post-apocalyptic future. Season 1 is out now and available for free download. Season 2 is in production and will release during 2023.
https://y2kpod.com/chaika-listen/Chaika
: Dust Storm is written, directed and narrated by Karin Heimdahl (she/her) https://twitter.com/karinheim.Sound design by Maddy Searle (she/her) https://snazzytapir.com/.Cast: COMMANDER – Emma Laslett (she/they) https://twitter.com/WaruceSECOND – Hem Cleveland (any pronouns) https://www.theluckydie.com/UYUT – Roma Garustovich (he/him) http://www.roma-garustovich.com/Chaika's theme is by Chris Gregory, please check out his audio fiction anthology podcast, Alternative Stories and Fake Realities https://alternativestories.com/the-alternative-stories-and-fake-realities-podcast/ and sci-fi show The Dex Legacy https://www.thedexlegacy.com/Transcripts https://y2kpod.com/chaika-transcripts/Chaika is a Y2K Production. You can support us on Patreon from as little as 1 US dollar a month and get bonus content as well as early access to every episode. If you like the show, please also tell your friends about Chaika, talk us up on social media using #chaikapod or rate and review the show in your favourite podcatcher.Looking for merch? We have it! Check out https://y2kpod.com/about/merch/For more information please visit https://y2kpod.com/chaika/ You can also find us on twitter, instagram and facebook @chaikapod,or e-mail us at
chaikapod@gmail.com
Hosted on Acast. See acast.com/privacy for more information.
All episodes
(In reverse order – go here for the beginning of the story!)
Season 1 Supercut – parts 1-3
Trailers, Updates, Specials & Behind the Scenes