Y2K is a completed story in 66 episodes over two seasons. The 54 episodes of season 1 tell a serialized story in two timelines twenty years apart, and the 12 episodes of season 2 follow the same characters but each episode takes place in a different year and a different city-

The season 2 episodes can be listened to in any order, and without listening to season 1 first, but please be aware that season 2 episodes 3, 5, 6, 8, 9, 11 and 12 contain season 1 spoilers. For the whole story, we recommend that you listen from the beginning!
Listen below or on these fine podcatchers:
Latest episodes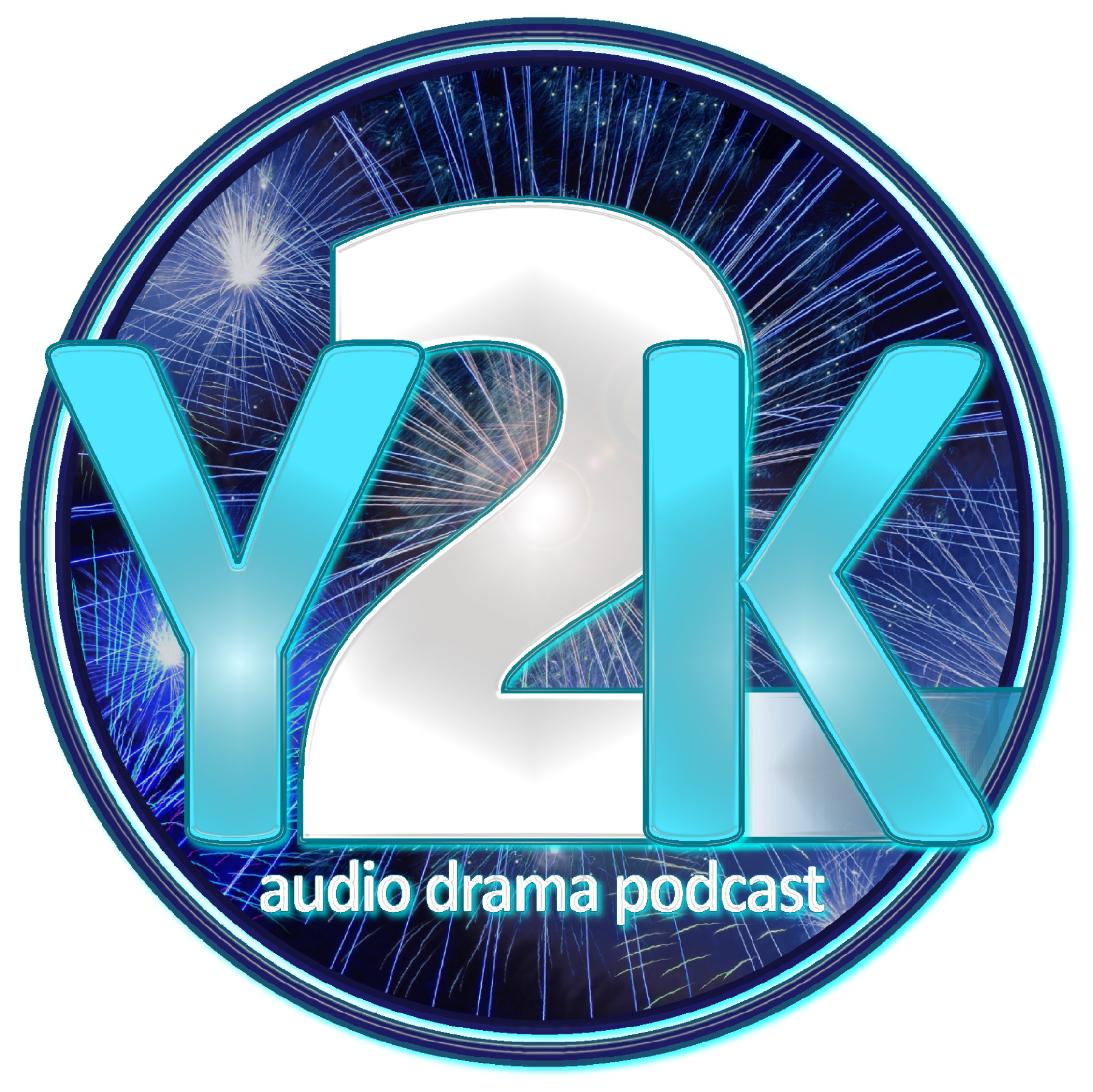 S2 Patreon Bonus Episode 4: Olivia – 2023
–
Y2K Audio Drama
This was originally a Patreon-exclusive bonus episode. It takes place in 2023, and closes the Y2K story. Olivia reports from Madagascar, and on where she is headed next.  Please check out Y2K Productions new sci-fi audio drama Chaika
https://y2kpod.com/chaika/
– you can subscribe now in your favourite podcatcher by searching for 'Chaika'. Want to support Y2K, Chaika and Y2K Productions? We adore you amazing human! You can support us on Patreon from only 1 USD and get early episode releases, plus lots of other goodies such as exclusive episodes and behind-the-scenes content, please go to patreon.com/y2kpod to check it out.  Transcript below. Cast: OLIVIA – Kirsty Woolven (she/her)
http://twitter.com/kirstywoolvenNARRATOR
– Emma Laslett (she/they)
https://twitter.com/Waruce Written
, produced and directed by Karin Heimdahl (she/her).  Intro and outro music is created and recorded by Jake Haws, check out his podcast Making Music with Jake Haws to hear more.  For more information please visit y2kpod.com. You can also find us on twitter, instagram and facebook @Y2Kpod,or e-mail us at
Y2Kpod@gmail.com
 Looking for merch? We have it! Check out Y2Kpod.com/merch Blue fireworks image by Gerd Altmann from Pixabay (
https://pixabay.com/users/geralt-9301
).   ℗ 2022 Karin Heimdahl _____________________________TRANSCRIPTBonus 4: Olivia Scene B4:0 NARRATOR Y2K Take 2. Bonus episode 4. Olivia. Madagascar. July 2023.  Scene B1:1OLIVIA …and that's it I suppose. (slightly sad smile) My final episode from Madagascar. (clears throat) I've had some listener questions, mostly about what will happen to the podcast now that I'll be moving again. (smiles) Don't worry, podcasting is practically part of my DNA after all these years. I'll continue the Y2K23 podcast wherever I go, and Tammi and Becca will keep guesting when they can. However, if you've been listening to the Adalatherium podcast you know that we are handing it over to the new group of interns, and I for one will definitely be listening to hear all about their discoveries. This… It's hard to believe this internship has only been ten months. It's been… everything I could have hoped for. I have learnt so much. (slight laugh) Not just about fieldwork and excavation, but specifically about late Cretaceous vertebrate animals, all of which is fascinating – I feel like my mind has expanded to five times its size! (beat, more serious) And my heart, too… Being here, working here, living here, making friends… It's been… feels trite to say, but… It changed me. Changed my perspective, mostly on myself, I think. I was talking to one of my newer friends the other day, and saying how much I would miss Madagascar, and all my friends here, when I leave. She asked if I was going home. And I… I didn't know what to say. What is home, for me? Most people have an easy answer to that, but me? Is it Birmingham? I only lived there for three years. Ireland? Since mum moved I don't really have a connection anymore. Brighton, maybe? Grew up there, but don't really have any ties left there either… And I've still never been to Canada… Suppose I should put Edmonton on my list of places to visit, but home? No. I suppose the… fleetingness of all this is one reason my parents' divorce hit me so hard. I don't know if I will ever feel completely at home anywhere. (small smile) On the other hand, I can feel nearly at home in many places… It's as though I have little pieces of home all over the world. Suppose that makes me lucky. (lets out breath) And so – all of this rambling is leading somewhere, I swear! – I don't know if I am going home. But as I told my friend I am going somewhere that, for me, feels more like home than anywhere else. (big smile) It is finally settled. (deep breath) I'm going back to New Zealand. Back to Auckland. I've really missed living there. I have another internship lined up starting in August, and hopefully I can go back to uni and work toward a PhD sometime within the next few years. Of course it doesn't hurt that both my parents are there now… As well as aunt Bri [Bree] and uncle Antonio. (quickly)  Though, no, my parents aren't back together! (smile) I could feel you starting to write that question, listeners… I've stopped hoping for that. Well. Mostly stopped. At this point I'm just happy they are friends, and are able to be there for each other. I am looking forward to spending time with both of them, and all of my other relatives and friends… (lighter) But before all of that I'll be hanging out with Tammi and Becca in Paris – for two whole weeks! Yes! I am so excited! So you can expect at least one podcast episode with the three of us talking over each other and laughing a lot, maybe we'll get some of Tammi's old friends to join us too… (deep breath) Right. I really have to go now. Thank you so much for listening. And… (smiles) Kia ora!  Scene B4:2 NARRATOR Thank you for listening to this bonus episode of Y2K: Take 2. This episode was written, produced and directed by Karin Heimdahl. Our intro and outro music is created and recorded by Jake Haws, listen to his podcast "Making Music with Jake Haws" to hear more. This episode featured Kirsty Woolven as Olivia and Emma Laslett as the narrator. For more information, please go to Y2Kpod.com or find us on social media @Y2Kpod  (OUTRO MUSIC) Hosted on Acast. See acast.com/privacy for more information.
All episodes
(In reverse order – go here for the beginning of the story!)
Season 1 Supercut – parts 1-3
Trailers, Updates, Specials & Behind the Scenes